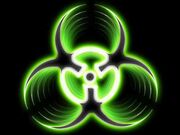 Early hardstyle
is the name given nowadays to
hardstyle
tracks produced in the first years of it as a genre. Other names given are
oldschool hardstyle
and
original hardstyle
.
Early hardstyle is what some categorize as hardstyle produced from the beginning until about 2005/2006 (although the true hardstyle lovers consider 2003 the change of an era), where it slowly was being replaced by euphoric hardstyle. Its tempo was slower, usually from 135 to 140 BPM, and had the unique reverse bass, lots of screeches, and simple melodies, if not, no melody at all. To put it simply, Hard trance with characteristics just mentioned.
The first early tracks still maintained lots of hard trance traits in them, along with other ones like hardcore and hard house, so it is hard, if not, impossible to determine the first hardstyle track, as it didn't simply appear, but was the result of constant evolution.
Nowadays some producers, notably from labels such as Spoontech, Theracords, Nutty Traxx/Xtraxx Records and Minus Is More release tracks similar with oldschool hardstyle; they maintain the raw sounds and simple melodies at the tempo of nowadays hardstyle (generally 150), and some tracks even have the reverse bass while others the high-pitched kick. This is called rawstyle or dark hardstyle.
Community content is available under
CC-BY-SA
unless otherwise noted.